Coloring book "Lotte and the Moonstone Secret" EST
EAN:
9789949219582
Qty:
15
Coloring book is based on Janno Põldma's and Heiki Ernits' animation "Lotte and the Moonstone Secret".

In Estonian.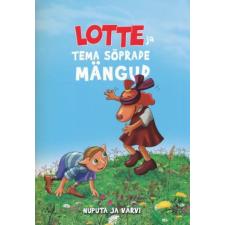 Fun coluring book with different tasks based on Lotte animated cartoons.

In Estonian.
,
EAN:
9789949937714 ,
Qty:
16
7,00 €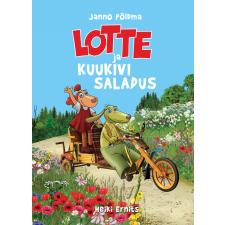 One night, two strangers sneak into Gadgetville. They are searching for three stones brought along by Klaus the rover on his last journey. One stone was left with Klaus, the other two with his travelling companions. Realising that the stones hide a secret, Lotte and Klaus go to collect the remaining stones. When Klaus falls ill unexpectedly, Lotte continues the journey alone. It soon transpires that the secret of the stones is greater than Lotte and Klaus had imagined.
The book is based on the cartoon Lotte and the Moonstone Secret by Janno Põldma and Heiki Ernits.
In Estonian.
,
EAN:
9789949937721 ,
Qty:
7
28,00 €