Constructors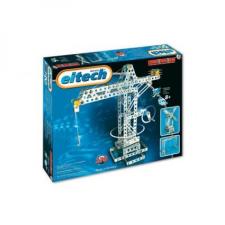 - Promotes creativity in more experienced builders.
- Eitech® Classic expands play into gears, remote controls, and motors.
- Includes illustrated instructions and tools for easy building
- Easy building for ages 8 years and up
Build bridges and cranes with the Eitech Crane Bridge Metal Building Kit. With over 270 parts, this high-quality steel set is the next step in building, perfect for those who've already mastered Eitech's Basic sets. Learn different mechanical functions by building each model. Step by step illustrated instructions are included for easy to follow directions.
,
EAN:
4012854000057 ,
Qty:
5
39,90 €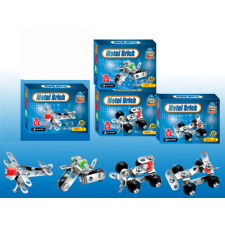 Mini metal construction set.
4 designs: plane, motorcycle, tractor and car.
,
EAN:
4744615010417 ,
Qty:
11
2,90 €