Food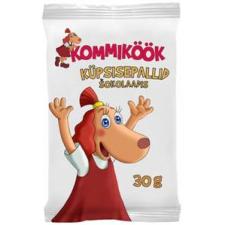 INGREDIENTS: sugar, wheat flour, cacao butter, vegetable fats (palm, rape), whole milk powder, lactose, cocoa mass, whey powder, dextrose, skimmed milk powder, cocoa powder, wheat starch, salt, enhancers: baking soda, ammonium bicarbonate; soya lecithin, vanilla, glaze agent: gum arabic. Chocolate 55%. May contain groundnuts, eggs and parchments.
,
EAN:
4742267007984 ,
Qty:
179
2,00 €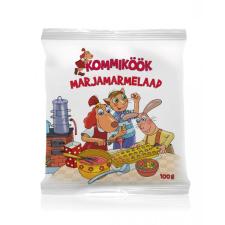 INGREDIENTS: sugar, glucose syrup, water, gelling agent (pectin), acidity regulators (citric acid, sodium bicarbonate), food colors (curcumin, carmine, chlorophyll and chlorophyllin copper complexes, vegetable carbon, paprika extract), flavorings (pear, peach, apple, raspberry, wild boar), color extracti (hibiscus, carrot).
,
EAN:
4742267005218 ,
Qty:
69
3,00 €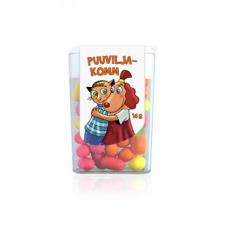 INGREDIENTS: sugar, glucose syrup, thickener: gum arabic; acidity regulator: citric acid; rice starch, flavorings; anti-caking agent: magnesium salts of fatty acids; food colors: carmine, korkum, titanium dioxide; glaze agent: carnauba wax.
,
EAN:
4742267005249 ,
Qty:
127
1,00 €